New Vision Technology can provide a wide array of 3-D special effects such as star fields, 3-D frames, extruded 3-D text and copy, computer generated 3-D logos, custom 3-D photography and more. All images are mastered to 35mm film allowing the client to use the images in other promotional materials.

Multi-Image 2D Composites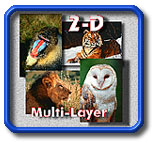 Whether it's just cool, or you really want to show more than 7 images doesn't matter. This is a great effect for displaying 2D images in a 3D environment. Composite the 2D images on various depth layers, add a 3D background (or not), throw in some text and we have an image that will knock their socks off.

Multi-Image 3D Composites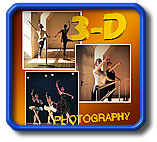 Take the same concept as outlined above and incorporate 3D photography (or 3D conversion) into it, and we have 3D on 3D!

2D or 3D Logos

Of course the project is not complete without the inclusion of your logo or corporate identity. Converting some logos to 3D can be very complex while others are quite easy. E-mail us a small jpeg image of your logo for a custom quote.

Photo Composites (2D or 3D)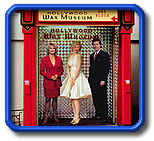 This is fun to do whether you're doing it in 3D or not. Just the idea of taking elements out of one photo and combining them with another is very exciting. ©Paramount - Entertainment Tonight

Stock 3D Backgrounds & Elements

Custom 3D Elements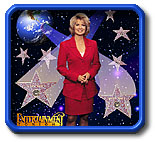 Adding 3D elements to a 3D image is about as challenging and exciting as it gets. Here I combined the "Walk of Fame" star with a photo of Mary Hartman. All in stereoscopic 3D... very cool... ©Paramount - Entertainment Tonight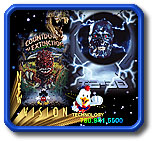 This is the expertise we have built our reputation on. Whether it be View-Master, Anaglyph, Lenticular or Stereo Pairs... NVT is reknowned for producing the finest 2D to 3D conversions. E-mail us a small jpeg image for a custom quote.